"Letterpress" boutique hotel Blueprint
Exploratory comps for a responsive, mobile-first Blueprint for buuteeq's Design Concierge theming system.
These are exploratory comps I put together for buuteeq's CloudDMS system. 
The goal was to create a blueprint for hotels that had only one great photo. The emphasis would be on using text as an interface element. The blueprint needed to be mobile-first and responsive as well. It also needed to add variety to the look and feel compared to existing blueprints. I added paper textures and letterpress text effects to give a subtle physicality to their online marketing channels.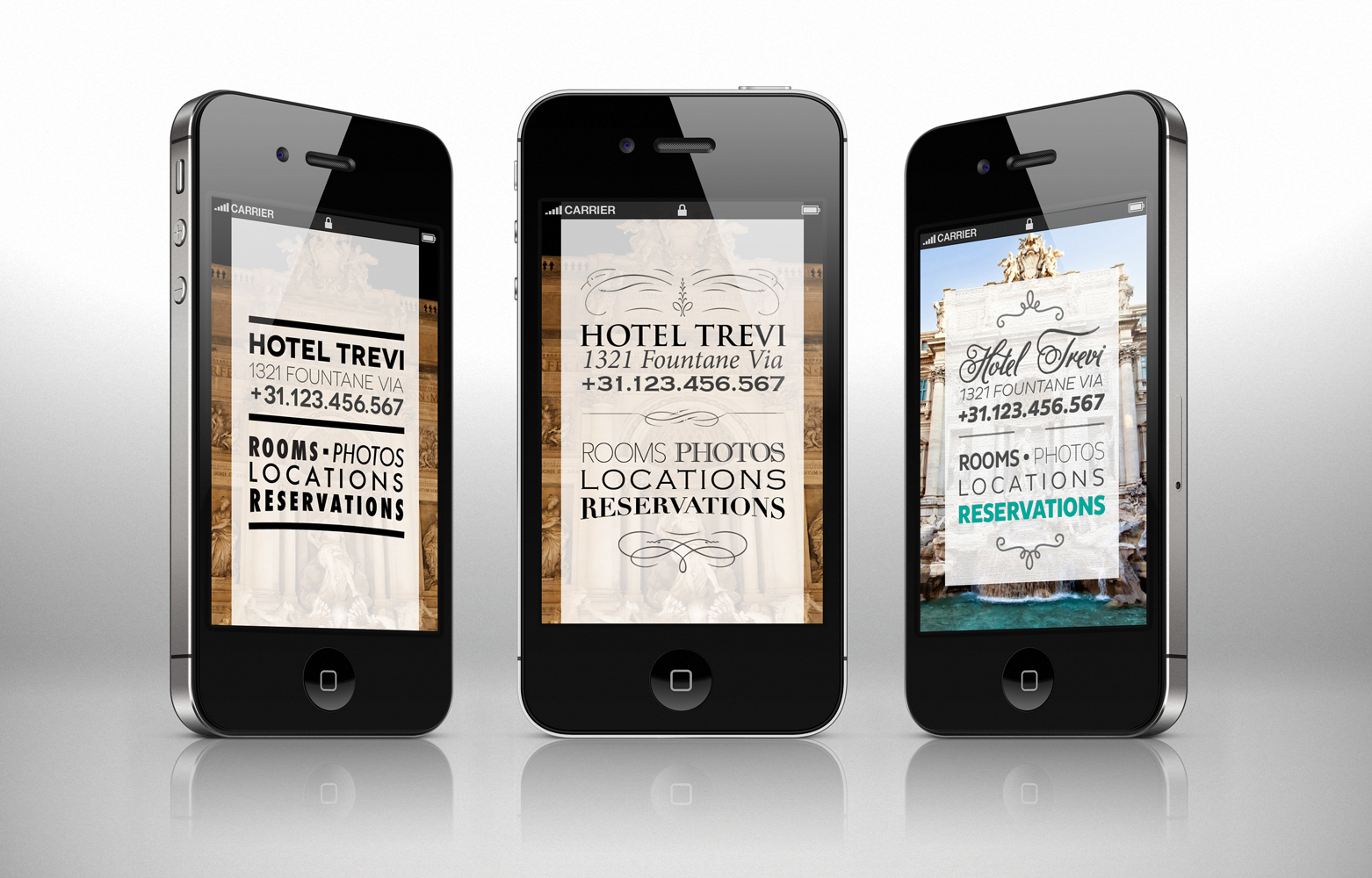 The CloudDMS "Design Concierge" is a three-tiered design system. Each "Blueprint" can have many "Themes" that change the look and feel. In addition, settings such as "Property Style" (Modern, Traditional, Relaxed) are set for each hotel property and affect the styling elements including corner treatment and typography as seen in the exploratory comp above.